Some two weeks back, Elon Musk was one of a number of big names who signed an open letter calling for a pause on AI development. As a totally unexpected advancement to the story the man is now rumoured to have purchased 10,000 GPUs. What are these high-powered graphics cards for, you ask?
A generative AI project known as X.AI Corp, of course (via Ars Technica).
Yep, Elon Musk is now taking up the very sceptre he attempted to block, and may be shipping his newly acquired GPU haul to Twitter's Atlanta data center as we speak. Reports from our sister site Tom's Hardware talk of Musk recruiting previous DeepMind employees for the venture, to help birth whatever ChatGPT-rivalling large language model (LLM) he has in the conception stages right now.
Estimated to be worth tens of millions of dollars, there's no word on the exact hardware Musk's reported purchase consists of. The likelihood is it's going to involve a good few of Nvidia's Hopper H100 GPUs, and/or some A100 and GPUs similar to ChatGPT's own.
Having co-founded Open AI (creators of ChatGPT) back in 2015, and having later left the company in 2018 on bad terms, this certainly feels like something Musk would see as a logical business step.
We've fought through the rumours, and it turns out X.AI itself isn't necessarily going to be directly associated with Twitter. It is likely to utilise Tesla's masses of data, however, as well as Twitter data to train the expected X.AI LLM.
Because training chatbots on social media never went terribly wrong, ever.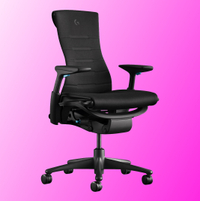 Best chair for gaming: the top gaming chairs around
Best gaming desk: the ultimate PC podiums
Best PC controller: sit back, relax, and get your game on